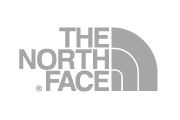 The North Face was born in San Francisco in 1966 in the North Beach district and it is one of the brands that has made, and continues to make, the history of outdoor and mountaineering clothing. The logo represents the continuous challenge in overcoming obstacles and the continuous growth of the company. A company that over the years has never stopped bringing innovations and technologies to the world of mountaineering. The brand's research is also aimed at the development of a wide range of outdoor products for those who love hiking and adventure. The North Face men's clothing is ideal to all those who make sport and outdoor life a lifestyle with collections that combine the characteristics of technical garments with style. This is why they are also ideal garments to give a sporty touch to looks to be worn even in the city.
Try the selection of The North Face Men's clothing on Nuvolari.biz
On the Nuvolari.biz online store you will find a selection of the best The North Face men's clothing garments from the new collection. Our fashion experts have selected for you the best models of the North Face coats and jackets, trousers, sweatshirts, winter hats, fanny packs, t-shirts. Among the most loved garments, surely the North Face puffer jackets like the iconic Nuptse down jacket, a real must have for the winter season. In addition, in the outlet section you will also find some discounted items from the past collection, at unmissable prices.