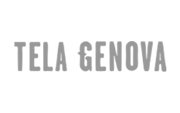 Tela Genova has been synonymous with jeans since its birth in 1515. We owe the origin of the expression Blue Jeans to the Genova canvas, linked to the mangled English pronunciation of the Blue of Genoa, literally Blue de Genes. From the name of the large bluish tarpaulin used in merchant ships to cover goods and stow the sails comes the name of the most iconic trousers of all time. As early as 1600 we find the first artistic testimonies of Tela Genova jeans. The most important historical testimony is the pair of jeans preserved at the Vittoriano worn by Giuseppe Garibaldi. When culture, quality and tradition mix, history becomes a myth and this myth bears the name of Tela Genova. One of the best italian jeans brands, still faithful to its traditional processing techniques together with a careful and accurate selection of fabrics.
Discover the Tela Genova jeans and men's clothing collection on the Nuvolari store
If Tela Genova jeans represent the company must, there is no shortage of additional collections to complete a total look. Ideal garments for a man who likes to stand out from the crowd, choosing non-commercial fabrics with particularly resistant features. Jackets, blazers and gilets for the man who loves to dress casually with style. A purely Italian style and carefully selected materials marry a first-rate manufacturing, from which a highly prized garment comes. It is a unique brand with a great personality that always keeps faith with its revolutionary spirit.