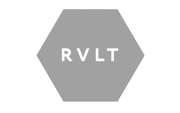 Founded in Denmark by Christian Katballe and Palle Bruun in 1995, Revoluton is one of the most popular sportswear companies in recent years for its modern and northern European style. The strong graphic attitude makes the Revolution brand fresh, current and fun, with garments that are always attentive to style and details. A contemporary yet revolutionary sports-inspired street fashion brand. Another distinctive feature is the graphic design of the Rvlt clothin lines, inspired by street art. Its garments are intended for those who are not afraid of the daily routine and always face it with style. This original and super contemporary style is actually born taking inspiration from the past, which is celebrated, revisited and made unique with new ideas and inspirations.
Nuvolari is your Revolution clothing store: Mens collection
If you are looking for a reliable and professional Revolution clothing store, Nuvolari is the right place for you. On our online shop you will find the best models of the men's Revolution collection at great prices. Discover Revolution t-shirts and short-sleeved shirts, jackets and parkas. Receive them home in a few days with our worldwide shipping services. Revolutionize your style with the class and simplicity of this fantastic brand that makes streetwear and slow fashion its strengths.