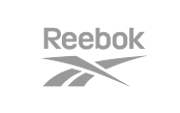 The history of the Reebok brand dates back to 1895 when the English craftsman Joseph William Foster created the first spiked running shoe in history. Originally born under the name of Mercury Sports, the company was renamed Reebok in 1958, taking its cue from the Afrikaans-Dutch diction of 'rhebok', a species of African antelope. The real "boom" of the company occurred in the 80's with the release of the Pump system which allowed to adjust the fit of the shoe adapting it perfectly to the foot. Today this historic brand is back in the limelight with lines inspired by the great artists of the metropolitan scene such as Keit Haring or Jean Michel Basquiat. The classic models are thus joined by new models with super modern design and colors.
Discover the Reebok men's sneakers collection on the Nuvolari store

The Reebok shoes for men collection on the Nuvolari store is truly unmissable. We find Reebok classic shoes like the Club c80 and c85 but also super modern shoes with a dynamic design like the Reebok Zig Kinetica, to show off in your gym sessions. Club C revenge sneakers are also perfect for casual casual looks from everyday life. Not forgetting shoes designed specifically for running, like the vintage-inspired C Legacy sneakers. Super-performing and stylish shoes to sell. Buy the best original men's designer sneakers on the Nuvolari online store at advantageous prices and receive them home in a few days with our worldwide shipping services.