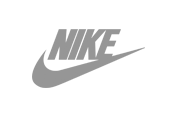 The Nike brand was born in 1967 with the mission to revolutionize and redefine the world of sneakers. The name derives from the Greek goddess of victory, who appeared in a dream to one of the founders. The iconic logo, a symbol of speed, seems to be inspired by the Nike of Samothrace. One of the most famous logos in the world, made at the time by a designer for only 35 dollars. From the day of its founding to today, this brand's technical innovations are endless. The mission to create innovations in the sports world with which to express human potential to the maximum has certainly been successful. The brand is one of the best known, loved and appreciated in the world. From the historic Waffle sole to the legendary Air system, up to the modern ultralight Lunarlon soles. Abandon yourself to comfort without sacrificing style, choose from our selection of Nike running shoes for men.
Discover the Nike men's shoes and clothing collection on Nuvolari
The Nike collection on the Nuvolari store focuses on the iconic running shoes: the legendary Nike Airmax, AirForce and Tailwind in various models and colors, just to name a few. Ultra-light running shoes for men, with a modern design, available in many color patterns, high or low. Not only Nike sneakers, but also Nike men's sweatshirts, the t-shirts with the inevitable 'mustache' logo, sweatpants... complete your sporty outfits with this iconic brand on Nuvolari.biz!