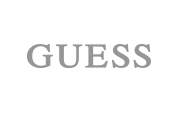 Guess is a Californian brand born in 1981 from the idea of ​​the 4 Marciano brothers. The name of the brand was born in a curious way. The brothers were in fact struck by the slogan of an advertising billboard that they saw every day going to the office. The slogan read: "Guess what's in our new Big Mac?". The sound of that 'guess' struck them immediately, the rest is history. Initially, only jeans were produced (hence the name Guess Jeans), then the brand also introduced a full clothing and accessories line. The historic brand Guess Jeans is today a global fashion giant. A brand that has always exalted female beauty, with iconic advertising campaigns in which the most famous models and actresses took part. But at the same time it is a brand that also dresses men. Guess Jeans men's collections are always in step with the times, with a metropolitan and sexy style.
Discover Guess Jeans for Men on the Nuvolari Online Store
Jeans and bermuda shorts. Jumpers and t-shirts with long and short sleeves and the logo declined in many different styles. The simple lettering of the name in various ways, the classic inverted triangle in different colors and sizes. Simple or patterned long sleeves shirts. There is really plenty of choice. Buy the best of Guess Jeans men's clothing on the Nuvolari store and receive your order directly at home in a few days. Complete your wardrobe with the original Guess Jeans collection for men and its modern intriguing design.