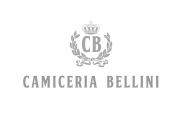 Camiceria Bellini represents a new way of living your own style. Sporty and imaginative, traditional but contemporary. The Bellini shirt is the iconic garment of those who are curious, of those who want to live the world in freedom. The customer of Camiceria Bellini is a person aware of its own style, with a refined and never banal look. The pieces are original in the fabrics and rigorous in the workmanship; the desire to innovate makes them suitable for every interpretation. In an era where ideas and clothing are increasingly standardized, this brand is designed for lovers of individuality and imagination.
Discover the italian dress shirts of Camiceria Bellini on the Nuvolari online store
Our fashion experts have selected the best models of Bellini shirts for your Made in Italy style. Many models made exclusively for Nuvolari, with various imaginative prints and different unmissable colors. Have fun playing with your looks, keeping a casual but refined style and dressing only with the highest quality fabrics. Discover monochrome shirts in intense colors like the indigo blue of the Scandium model. For a more eccentric look, check out the unique patterns of Yosemite checked patterns or the art prints of patterns like Plutonius. Level up your office looks with these unique italian dress shirts for mens or give an elegant touch to your casual outfits. Buy Camiceria Bellini on the Nuvolari online store at advantageous prices and receive your order in just a few days.